The History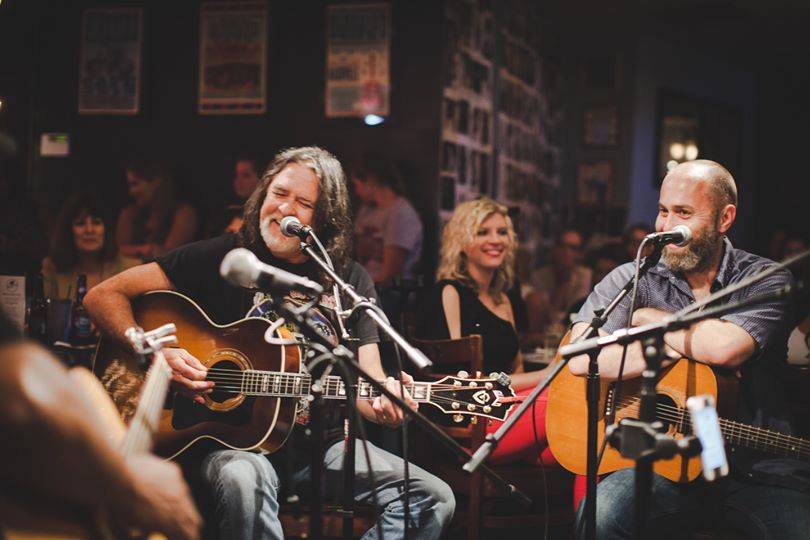 Dave Lowell Gibson: The Songwriting Maestro of Country Music
David Lowell Gibson, born on October 1, 1946, is an iconic figure in American country music, renowned for his exceptional songwriting talent. Gibson's songs, characterized by their soulful lyrics and enchanting melodies, have been performed by some of the biggest names in the industry, including Alabama, Tanya Tucker, Montgomery Gentry, Conway Twitty, Pam Tillis, Steve Wariner and many others.
Born in El Dorado, Arkansas, and raised in Odessa, Texas, Gibson's roots in the heartland of America played a significant role in shaping his musical style. His journey to the hub of country music, Nashville, Tennessee, began in 1982. This marked a turning point in his career, as he was soon to leave an indelible imprint on the country music scene.
In Nashville, Gibson held a publishing contract with a company owned by The Oak Ridge Boys. His songwriting prowess quickly caught the attention of prominent artists and led to collaborations that produced many chart-topping country hits.
From 1990 to 1994, Gibson showcased his musical versatility as the frontman of the Gibson/Miller Band. Not only did he captivate audiences with his soulful voice, but he also penned many of the band's hits, including "High Rollin'", "Texas Tattoo", "Red, White, and Blue Collar", and "Stone Cold Country". He received the ACM award for 'Best New Group' in 1993. He's also won six BMI awards, two NSAI awards, and was nominated for a Grammy. But for him, this is just the beginning.
Gibson's portfolio of written songs is nothing short of impressive. His notable works include Alabama's "Jukebox in My Mind", Tanya Tucker's "If It Don't Come Easy", and Confederate Railroad's "Queen of Memphis" and "Daddy Never Was the Cadillac Kind". Gibson's songs have a unique ability to resonate with listeners, often exploring themes of love, loss, and the quintessential country lifestyle.
Among his contributions to the country music scene, Gibson also co-wrote Joe Diffie's "Ships That Don't Come In", Pam Tillis' "Do You Know Where Your Man Is", and Conway Twitty's "House on Old Lonesome Road". His collaboration with Montgomery Gentry resulted in the hit song "Lonely and Gone", which further demonstrated his knack for creating deeply emotional and relatable music.
 
Whether on an intimate stage or in front of a roaring crowd, his magnetic stage presence and powerful voice command attention, creating an unforgettable experience for audiences. Dave's genuine passion for music shines through every note, and his ability to connect with listeners on a personal level has made him a beloved performer.
 
Over his more than 40 year career, his contributions to country music have left an indelible legacy and influenced countless aspiring songwriters all through 'the power of a song'.
He is a force to be reckoned with in the world of country music. As we celebrate his contributions to country music, we look forward to the beautiful melodies and compelling stories that are yet to come from this gifted songwriter.